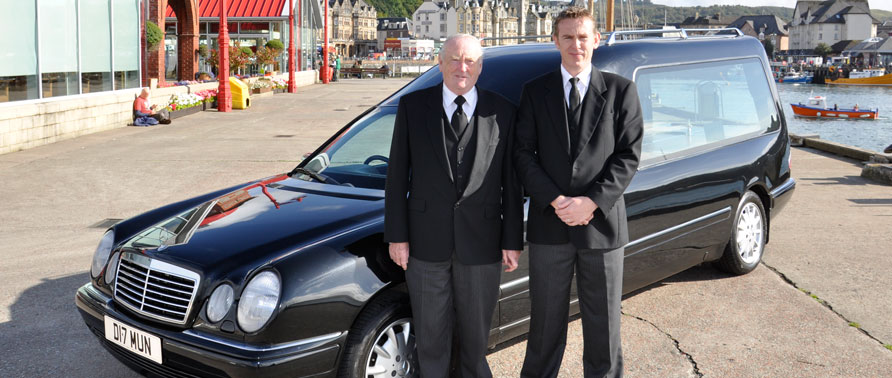 D&A Munn Funeral Directors Ltd.
A helping hand at a time of need
D&A Munn Funeral Directors Ltd, is owned and run by Ian MacInnes and Son, who have over 85 years experience between them. Established in 1880, D&A Munn has over 140 years experience of offering advice and assistance with all aspects of the funeral arrangements.
As an independent family owned business we are able to offer personal and sympathetic guidance through all the formalities of arranging the funeral for a loved one, either at our offices, or in the comfort of the family home.
D&A Munn, have been responding to the needs of the bereaved in Oban and the surrounding areas since 1880, a tradition we are very proud of.
We offer a professional and dignified service of distinction, with care and comfort.
Over 140 years of excellence.